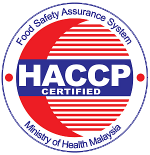 HACCP Certified Company
What is HACCP?
Food Safety
HACCP is a control system based on the prevention of food safety problems.
HACCP is considered to be the best available food safety system
HACCP is an actively preventive process control that facilitates maximum safety and product quality.
HACCP is a logical extension of our own holistic quality management concept.
The advantages HACCP will offer to our valued customers are the assurance of delivery of safe product in consistent good quality.
---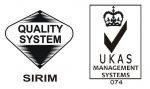 ISO 9001: 2015 Certified Company
Kong Guan Sauce & Food Mfg. Co. Sdn. Bhd has developed and implemented a quality management system to better satisfy the needs of our valued customers and to improve the performance of the company. The quality management system complies with the International Standards ISO 9001:2015. Kong Guan Sauce & Food Mfg.Co.Sdn.Bhd wants to continue to be a reliable business partner deserving the trust of our valued customers placed in us. For this reason,we will stress on continual improvement in line with our customer requirements.
---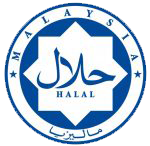 ---
Food Safety Concern
3-MCPD
Newspaper's Report Linking 3-MCPD to Cancer, however Naturally Brewed Soya Sauce does not produce 3-MCPD.
Its was reported in Joint Food Safety and Standard Group (JFSSG) press released on 29th September 1999.MAFFmDH UK:JFSSG press released 199.....on (CHEMICAL CONTAMINANT IN SOYA SAUCE) and in the local Chinese newspaper "Guang Ming" on 4th October 1999 that soya sauce contain a chemical contaminant that is 3-MCPD (3-monochloropanediol) . Similar report was also published in Britain The Guardian Sept 30 1999 on 3 mcpd. Just type in 'Britain The Guardian Sept 30 1999 on 3 mcpd' into google for the respective article.
What is 3-MCPD?
3-MCPD is the most common of a group of chemical contaminants know as choloropropanols. Studies have shown that 3-MCPD can cause cancer in rats. on the basis of these and other toxicity studies, the European Commission's Scientific committee on Food (SCF) has advised that levels of 3-MCPD should be undetectable in food products.
3-MCPD is a genotoxic carcinogen.